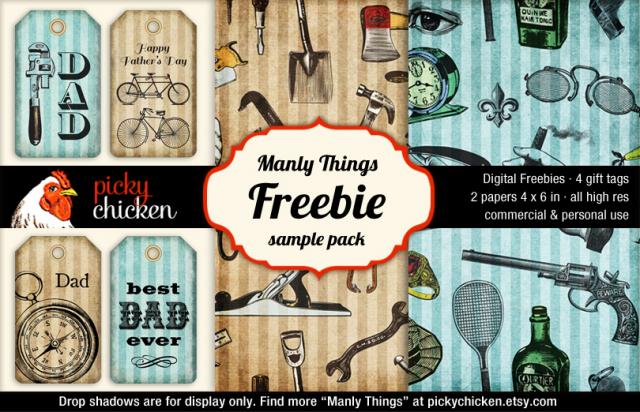 If you know a Dad who likes tools, vintage images, or just has a sense of humor, here's a fun freebie for you: 4 gift tags and a 2-sheet sampler of my new "Manly Things" paper pack. These have all kinds of retro tools, man toys, and transportation.
The papers are great for anyone who likes tools or vintage illustration, and the tags can be used for Dad's birthday too! (or anytime you want to give a dad a gift)
The freebies coordinate with these files in my Etsy shop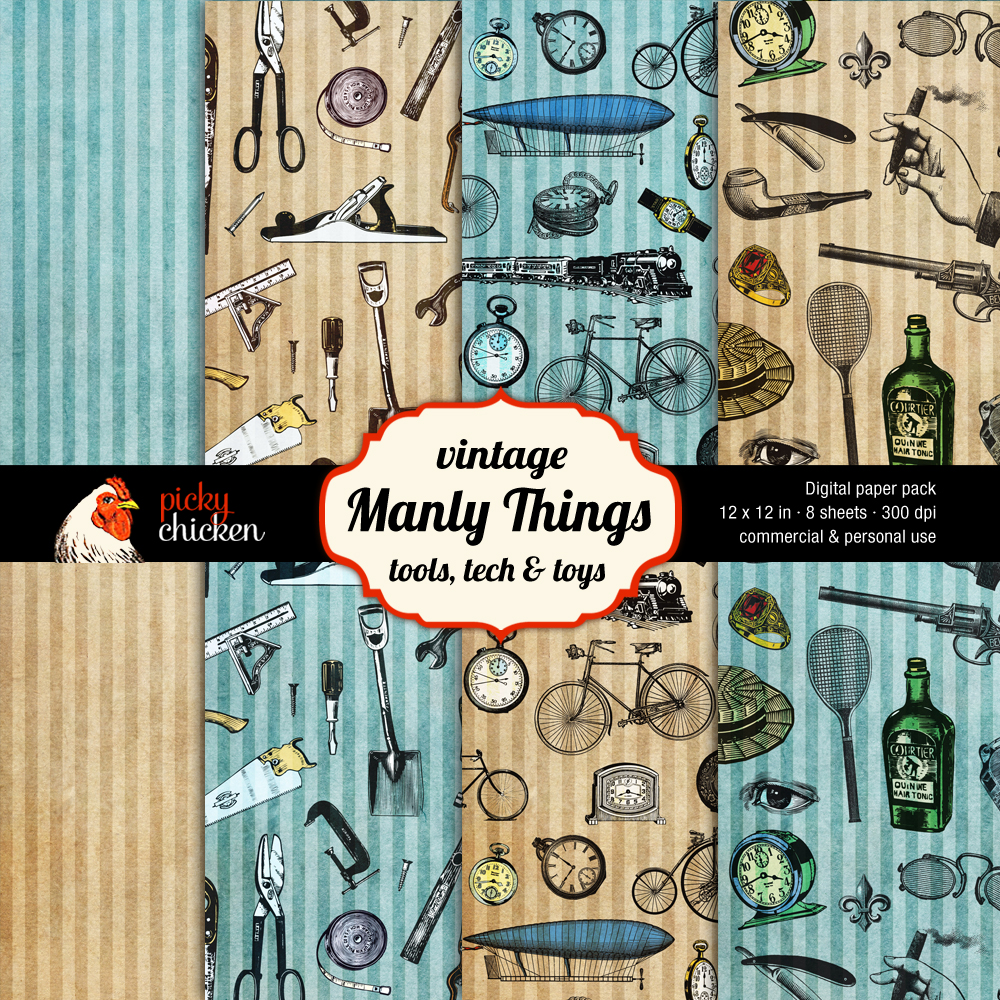 Manly Things 12x12 inch digital paper for scrapbooking, journals, crafts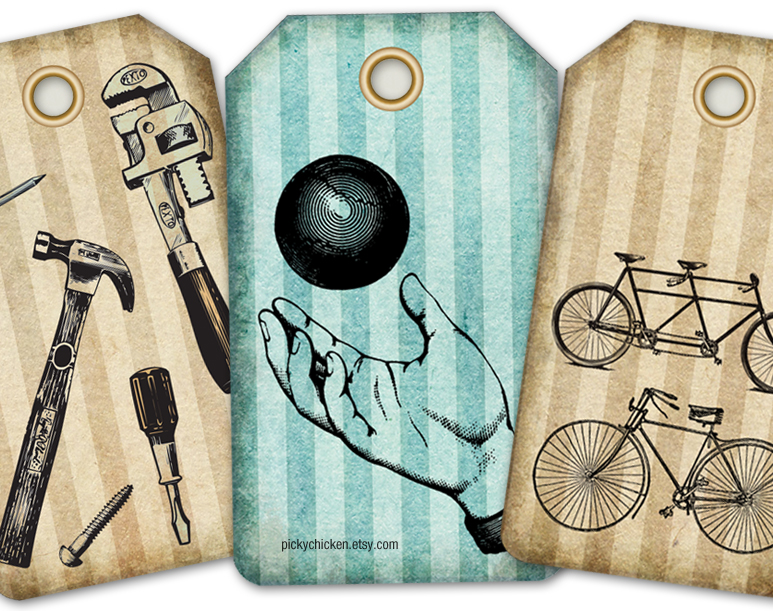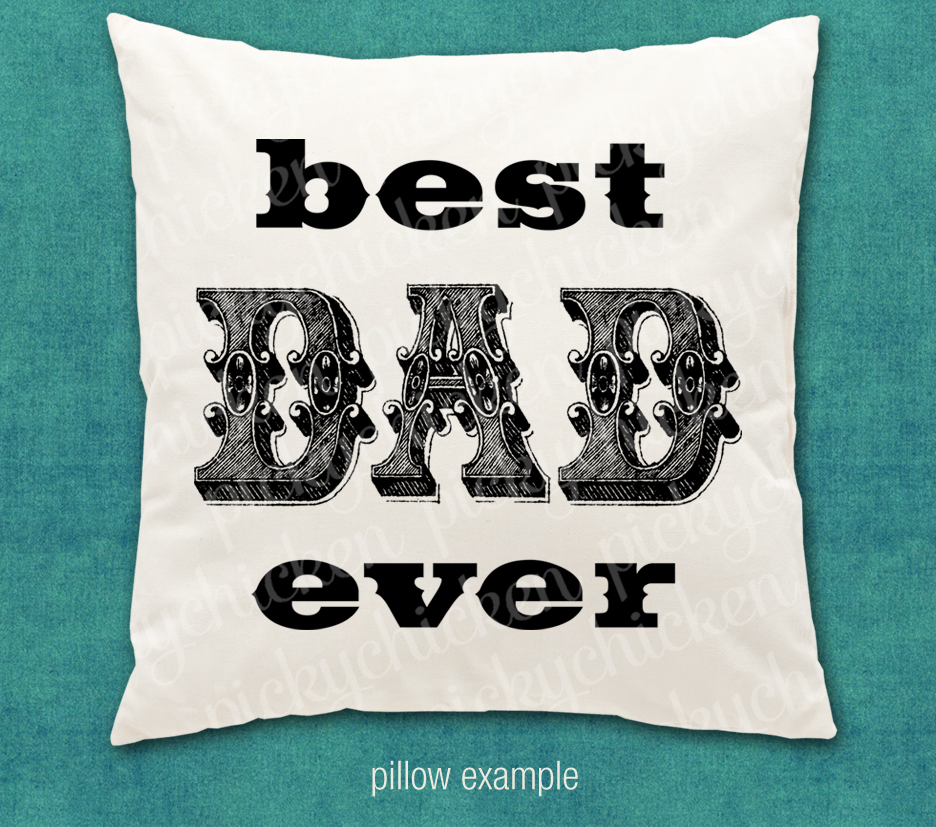 Happy Father's Day!