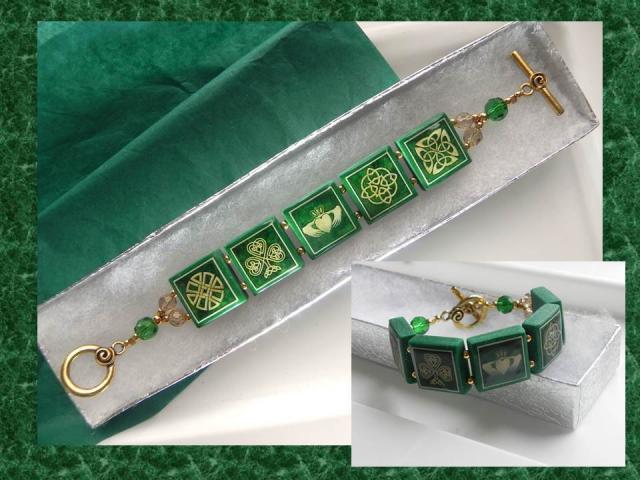 This stunning handcrafted bracelet was made by Helene at hmctgems! The base is a sparkling green polymer clay, with art from my Celtic Green digital collage sheet, then topped with a protective gloss finish. The gold accents and crystal beads just make it shine! She can customize the size as well.
Here's another view, and here's a link to Helene's Hand Crafted Polymer Clay Irish Celtic Bracelet: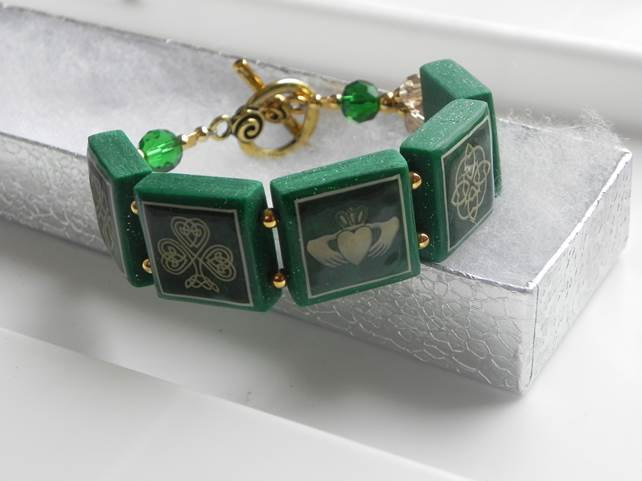 This black and white graphic bracelet (not made with my art) also caught my eye: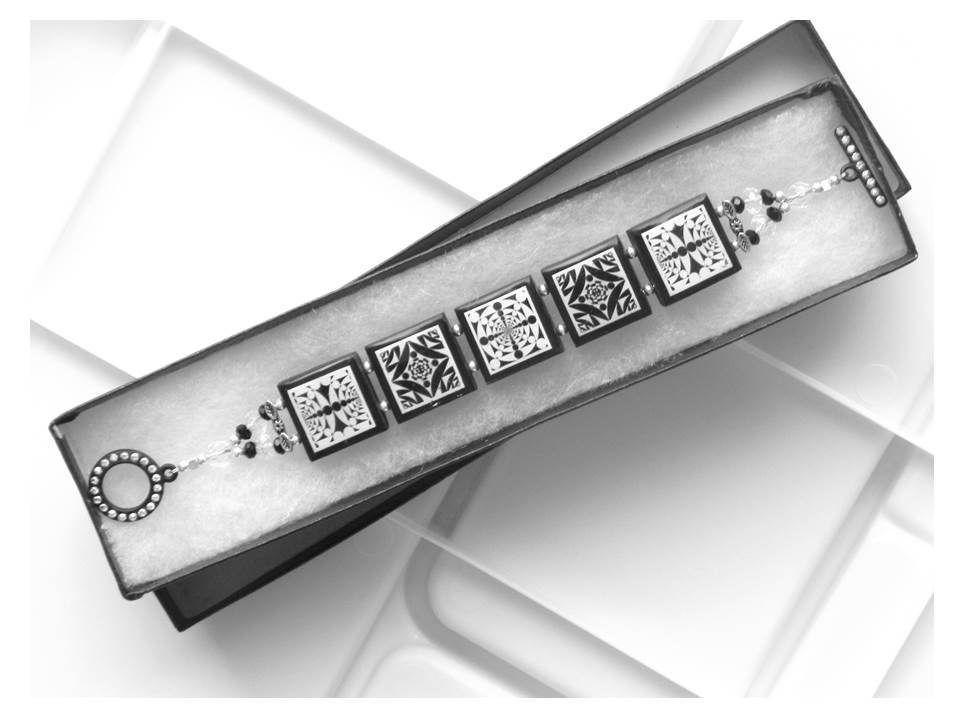 Stop by HMCT Gems to see all Helene's lovely work!