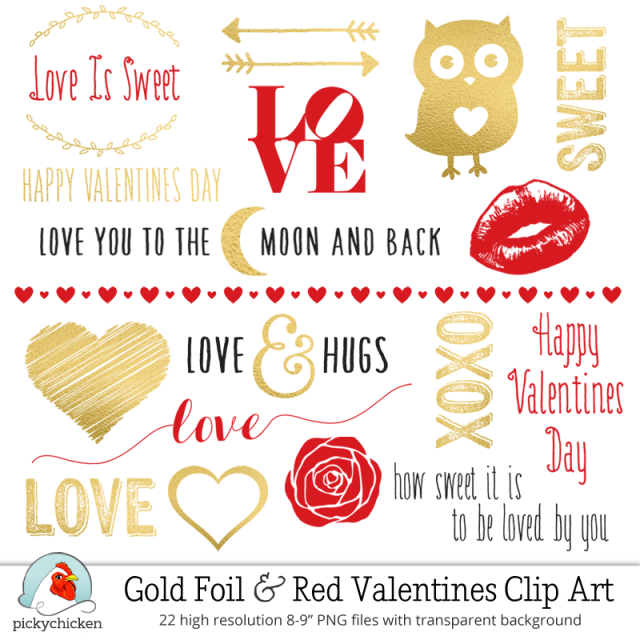 We have gold ... digital gold! Gold paper, gold clip art, gold patterns and more! 
To start, there's a very popular Gold Foil Paper, which is a great, glamorous design resource for invitations, wall art, scrapbooking ... you  name it.
Then there's the fun and gorgeous Gold Foil & Red clip art / photo overlays! This clip art can be used for ANYTHING - greeting cards, scrapbooks, tags, printables ....
... and it works wonderfully as a photography overlay - so add some glamour to your photos!
There are also some really fun gold patterns with a shiny gold finish:  love, confetti dots, zebra, leopard, paint spatters, hearts, Valentines Day, lips, eighties, more! 
So have some fun and shine on!