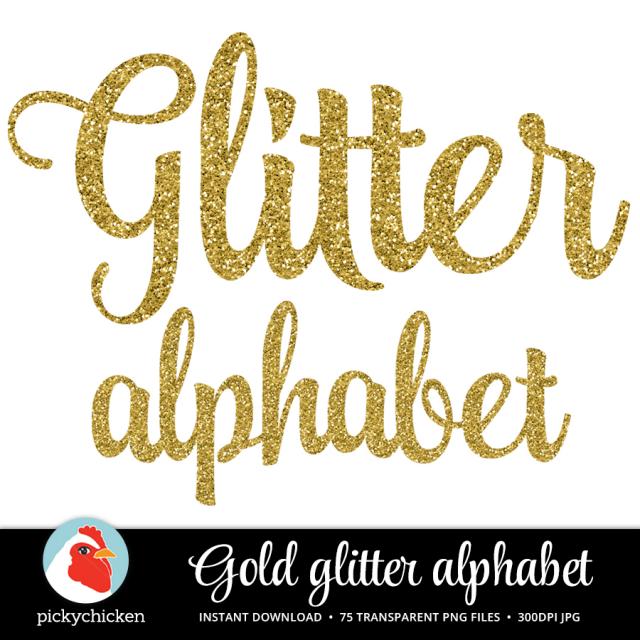 Have you ever wondered about all the clip art alphabets available on Etsy? Usually they're a design that's too complex to be turned into a font, so they're individual PNG files with a transparent background. Like these gold glitter letters here:
How are these used? Basically, like any clip art! You can place each letter in your software and size it. It works in any software - for design, word processing, presentations, illustration, videos, etc - as long as it can accept transparent PNG files. Here's a short YouTube video that shows how to use them in Photoshop, but the concept is the same for most software.
Enjoy and please comment if you have any questions!