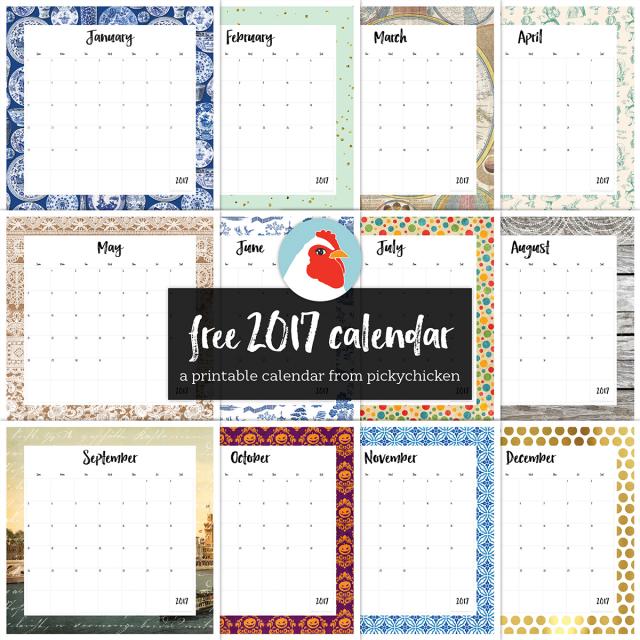 I hope the coming new year is full of love and adventure for everyone! To help keep you organized, here is a free printable 2017 calendar.
Download your free printable 2017 calendar
This is a little example image (the real pages are much larger, and print at high resolution):
These calendar pages are 8.5 inches square, so after you print on normal letter-sized paper, you can just trim off the extra, and hang them on your wall or bulletin board.
Or frame them in an 8" frame, like one of these:
All the pages are made from products in my Etsy store. I hope you enjoy this calendar and find it inspiring! Please feel free to share the link with others:
https://pickychicken.com/blog/download-free-2017-printable-calendar
For even more free calendars, please visit the Etsy Digital Designers Team free 2017 Calendars page!